My Photos for use with FITBIT® Ionic/Versa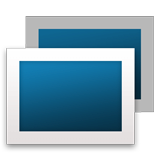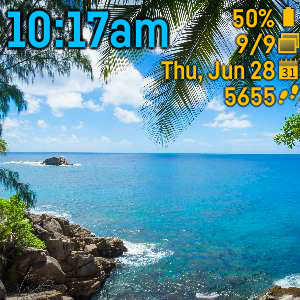 This app is your photo gallery on your wrist. It can store approx. 50 photos, depending on the file size, which can easily switched in this app. To switch to the next photo just double tap the right side of the app, switch to previous do it on the left.
If you double tap the middle of the screen, then the photo gallery opens.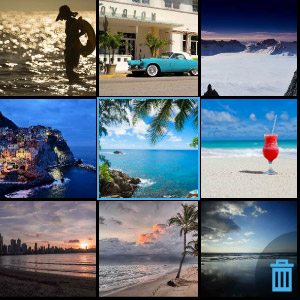 Just tap on a new photo to select it and to browse for the rest of your collection. If you tap on the middle photo - you're back in full screen. This app also shows a clock and additional information like date, weekday, battery, steps, floors, calories, active minutes or heartbeat. It can be fully customized by the app settings.
Requires a 1$ payment via K·pay after a 1-day-free-trial. If you reinstall the clockface, you will be asked to purchase it again. Please browse to the website (kzl.io/code) and click on the link for 'Already purchased' and enter your mail address and current code.
Fitbit is a registered trademark and service mark of Fitbit, Inc. My Photos is designed for use with the Fitbit platform. This product is not put out by Fitbit, and Fitbit does not service or warrant the functionality of this product.
How to upload a photo?
Just open the Fitbit app, your watch and here 'Apps'.
Tap on the My Photos app and open Settings there.
Then follow these steps: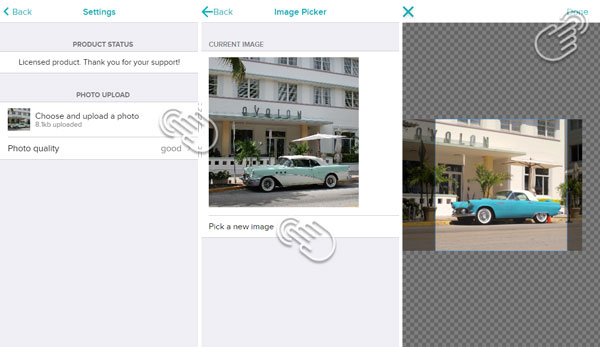 If you hit the 'Done' button then you the upload via Bluetooth starts. The upload take some time, maybe more then 20 seconds. If the new photo is successfully sent, the watch vibrates and show the new photo.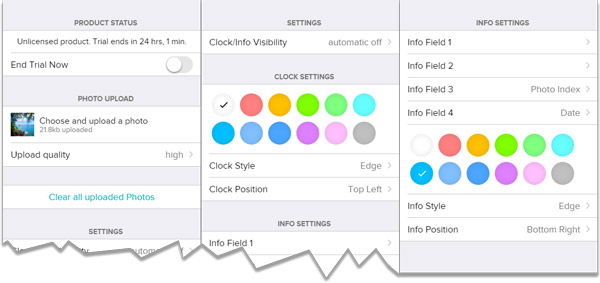 You can customize the clock and info separat. Choose color, placement and the Edge style. For every of the 4 data fields, you can choose what you want to see: Photo Index, Date, Weekday, Battery, Steps or Climbed Floors.

FAQ
If your Kiezelpay code does not appear or is not found:
Reboot your Ionic by long press the left and lower right button for 15secs and then press the left button. Wait for some minutes until the next code appears.

Change the clock format:
This setting is located on Fitbit Settings Page on the Fitbit Dashboard. Look for the "Clock Display Time" section where you can switch between 12 or 24 hour. Then resync your watch using the Fitbits phone app.