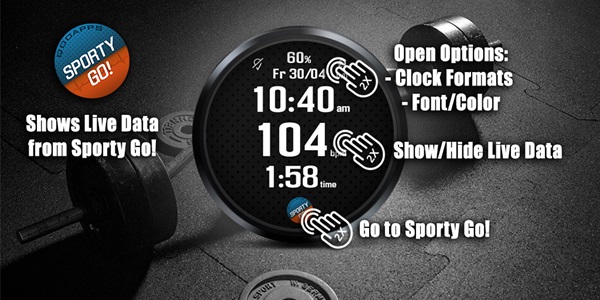 Sporty Go! Digital Watch for use with Samsung Tizen® 4.0+ watches
A Digital Watchface that shows live data directly from "Sporty Go!"

Open or install "Sporty Go!" by rapidly double tap the lower "Sporty Go!" icon.
What is Sporty Go! - read more here.

Show or hide the live data by double tapping on mid of screen.
Choose between different formats and themes by double tapping on the top of the watchface.
Hint:
The english date format is preset (DD/MM/YYYY). Please go to the options and change the date format to your needs.
OS
Supported languages
Store